Welcome
Welcome to the author website of Carrie Callahan, a 2019 Writers of the Future award recipient, and 2021 graduate of the Bluegrass Writers Studio.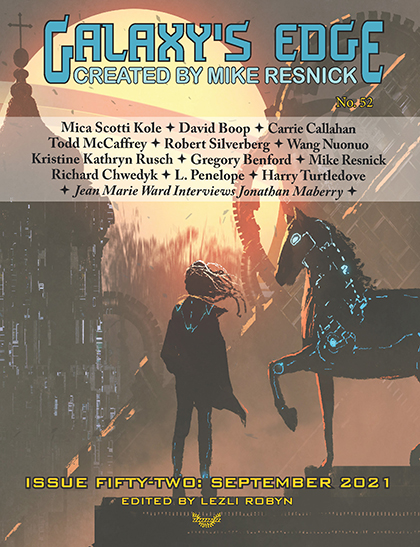 "The Whisper of Winter"
Russell lives happily in the woods with no one around accept his old chow-chow, Teddy, and he likes it that way. Russel enjoys his solitude until one evening when all his firewood goes missing. On a last minute quest for fuel to last the night and keep his aging dog warm, Russel is lead deep into a forest turned unfamiliar. The only one who can help him find his way back to Teddy is an ethereal woman who may want more than his gratitude in return.
Find this story and more in the September issue of Galaxy's Edge Magazine!