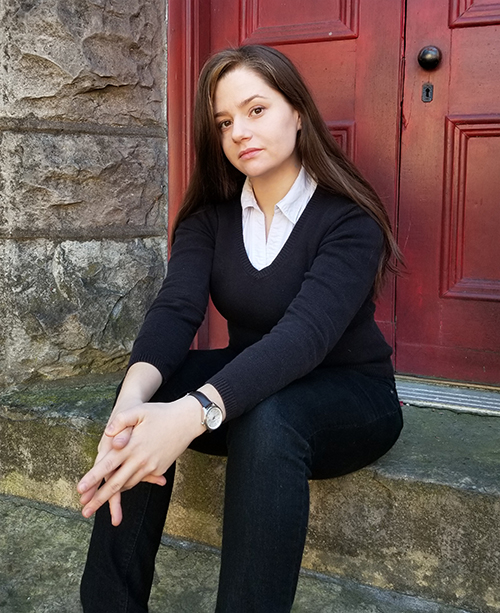 Born to avid genre readers, it's no surprise that Carrie Callahan was named after a Stephen King novel. She was raised in the wilds of Florida in a series of homes set in the seedier parts of the state, feeding her sense of the strange. She's since lived in eight different states across the country and managed to become the first of her immediate family to earn a college degree.
Carrie has a BA in English from the University of Cincinnati, and an MFA from the Bluegrass Writer's Studio at Eastern Kentucky University where she was awarded the Emerging Writer's Award in Fiction in 2021. Carrie is a 2019 recipient of the Writers of the Future Award, and is a 2020 recipient of the Working Class Writers Grant from the Speculative literature foundation. She is an associate member of SFWA and the HWA. You can find her work in Writers of the Future Volume 35 and Galaxy's Edge Magazine.
She lives in Kentucky with her supportive husband and their two Yorkies, Chestnut and Nutmeg.